By Staff Writer | July 18, 2021
Send Feedback
Check out the July 18 edition of What's Trending in Aerospace, where editors and contributors for Avionics International bring you some of the latest headlines and updates happening across the global aerospace industry.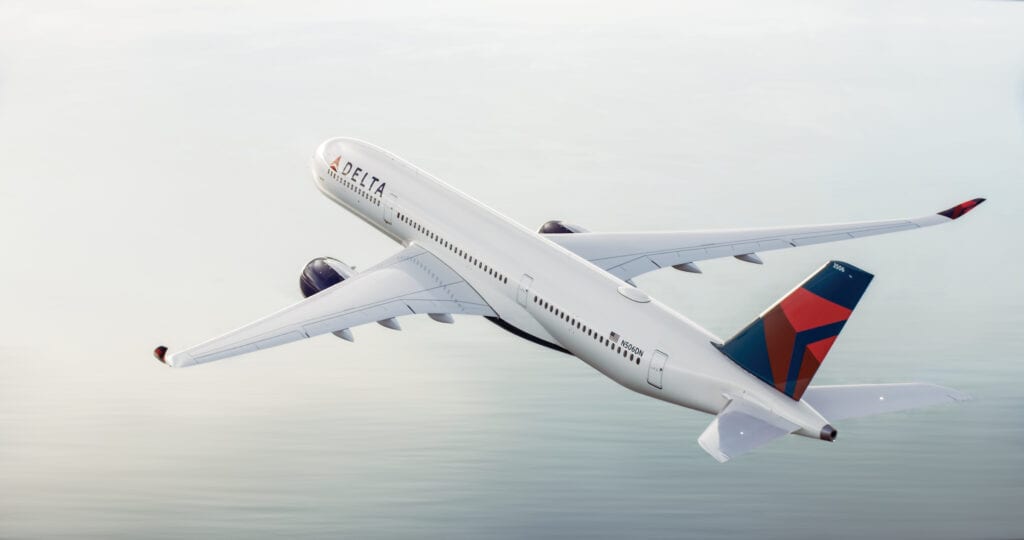 Delta has entered into agreements to add 29 used Boeing 737-900ERs and lease seven used Airbus A350-900s as it continues to modernize its fleet, according to a July 13 press release.
Delta will lease the A350s through AerCap and purchase 27 of the 737-900ERs from funds managed by Castlelake, L.P., while the remaining two 737-900ERs will be financed from funds also managed by Castlelake, L.P. Both transactions are subject to closing conditions, according to the release. Deliveries of the aircraft will be completed by the first quarter of 2022, and they will enter service after modifications are completed.
"These aircraft are an investment in Delta's future," Delta CEO Ed Bastian said in a statement. "As we look past the pandemic, Delta's disciplined, innovative approach to fleet renewal positions us for growth as travel demand returns, while enhancing the customer experience and supporting our sustainability commitments."
 
 
 
 
Boeing is temporarily lowering the production rate for its 787 Dreamliner and halting deliveries of its flagship wide-body jet to address a newly discovered manufacturing issue.
This will be the second delivery stoppage of the twin-aisle airliner in less than a year, after Boeing stopped delivering the 787 between November 2020 and late March to address previously discovered issues with composite skin flatness and small gaps discovered between sections of the fuselage.
Boeing temporarily paused deliveries of the 787 again in May after the Federal Aviation Administration (FAA) sought more information and data about its verification process for the aircraft's fuselage. Since then, Boeing delivered one 787—that had been cleared for delivery several months before the FAA's inquiry— to Turkish Airlines.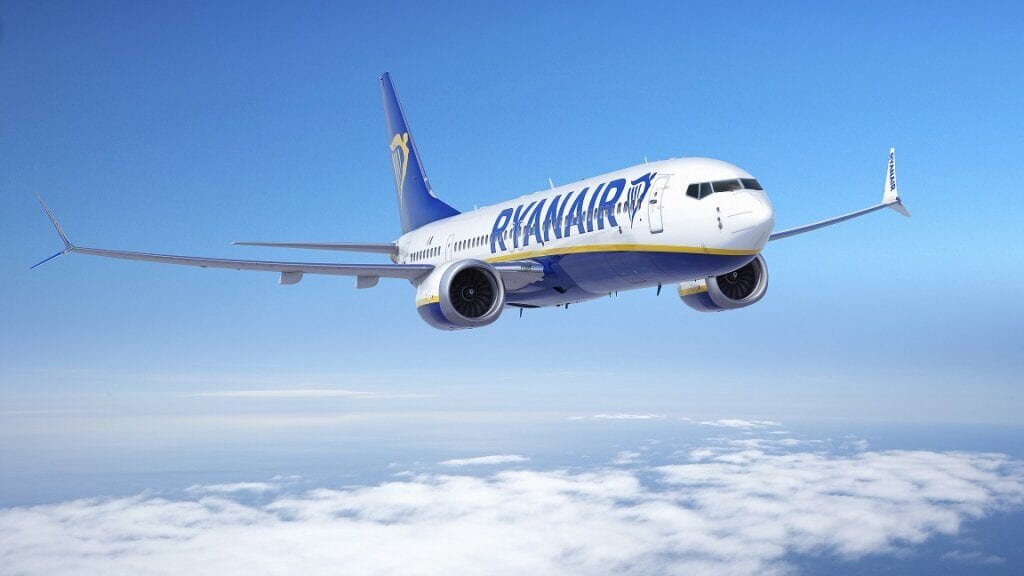 Ryanair has launched a new recruitment drive for 2,000 new pilots to provide crews for aircraft deliveries over the next three years as the Dublin-based low cost carrier recovers and rebuilds from the COVID-19 pandemic, according to a July 12 press release.
As part of Ryanair's career development initiatives, most Captain vacancies created by these new aircraft deliveries will be filled by internal promotions which creates opportunities for replacement first officers, and ultimately new cadet pilots who will ultimately become the next generation of Ryanair's First Officers and Captains, according to the airline.
Training courses take place through 2021 to be ready for Summer 2022 for positions all over Europe. Ryanair has partnered with Airline Flight Academy in Dublin to deliver Boeing 737 Training Courses as part of this recruitment drive.
"As we take delivery of more than 210 Boeing 737-8200 gamechanger aircraft, Ryanair will recruit 2,000+ pilots over the next 3 years to fill positions created by this growth," Ryanair's People Director Darrell Hughes said in a statement. "This is great news for experienced and aspiring pilots but also for our own pilots who will enjoy fast tracked promotions. Throughout the pandemic, Ryanair has worked closely with our people to save jobs and we are delighted to start planning for a return to growth over the coming years as we recover from the COVID-19 crisis and grow to 200m guests by FY2026."
 
 
Joby Aviation, JetBlue Airways, and Signature Flight Support are teaming up to create a new pathway to clean aviation by developing a system of aviation credits for using electric and hydrogen propulsion technologies, the companies announced in a July 13 press release.
The partnership is aiming to aid in the commercialization of electric and hydrogen technologies, according to the release. It will also connect airlines and operators in the development of sustainable solutions.
"This partnership allows JetBlue to not only continue to fulfill our domestic carbon neutrality commitment, but also evolve the type of offsets we purchase and help support the development of electric and hydrogen aviation — critical levers for meeting the U.S. aviation industry's net-zero goals," Sara Bogdan, head of sustainability and environmental social governance at JetBlue, said in a statement.
 
 
U.S. Senator Maria Cantwell, Chair of the Senate Commerce, Science, and Transportation Committee today wrote the CEOs of American Airlines, Delta Air Lines, JetBlue Airways, Southwest Airlines, Republic Airways, and Allegiant Airlines seeking information related to recent reports of workforce shortages, flight cancellations, according to a July 16 press release.
"During the COVID-19 pandemic, the airline industry received billions in federal payroll support funding to retain their workforces and ensure carriers were better prepared to ramp up when travel returned," according to the release.
"I am deeply concerned by recent reports highlighting…workforce shortages that have caused flight cancellations and generated delays for passengers,"  Cantwell wrote in the letter.  "These shortages come in the wake of unprecedented federal funding that Congress appropriated, at the airlines' request, to support the airline industry during the COVID-19 pandemic."
"As passenger travel has boomed in recent weeks, new reports also suggest that some airlines are now unprepared to meet the increased demand that they scheduled for, and have resorted to delaying or canceling flights," the Senator continued.  "This reported workforce shortage runs counter to the objective and spirit of the PSP, which was to enable airlines to endure the pandemic and keep employees on payroll so that the industry was positioned to capture a rebound in demand."
 
 
 
 Saudia Airlines will be implementing GE Digital's Aviation Software Asset Records solution, extending an existing partnership between Saudia and GE to use cloud computing and data sharing systems to digitally transform the Middle Eastern carrier's maintenance and engineering operations, according to a July 13 press release.
The airline will be utilizing GE Digital's Asset Transfer System to streamline and simplify the way leased-asset documentation is managed with lessors, as well as MRO Connect, Workflow Management, and M&E Systems Integration.
"Saudia places innovation among its top priorities when it comes to aircraft fleet and operations, and with this latest partnership with GE, it enables Saudia to transition to a seamless, all-digital solution for aircraft asset records management," Eng. Ahmed Al Wassiah, Chief Operations Officer at Saudia said in a statement. "With the expansion of the fleet and the airline's aircraft modernization roadmap, an essential part of the 360 approach is to have an all-digital interface, providing real-time access to archived aircraft records in real-time, facilitating swift access to multiple features, records, and data."
 
A 419th Fighter Wing F-35 deployed to HIll AFB, Utah (U.S. Air Force Photo)
The F-35 program has a "handshake agreement" with Lockheed Martin on a three-year sustainment contract for the company's F-35 Lightning II fighter–a contract that will come with incentives for the defense contractor to improve full mission capable (FMC) rates for the aircraft, the head of the F-35 Joint Program Office told the House Armed Services Committee (HASC) on July 13.
The Government Accountability Office has said that the F-35 has an FMC rate of 54 percent–18 percent below the goal.
"In our tireless pursuit of affordability, I am pleased to announce that late last month the program reached a handshake agreement with Lockheed Martin on a '21 to '23 [2021 to 2023] air vehicle sustainment contract that emphasizes improved aircraft full mission capable rates and continues cost reductions for all our services, partners, and customers," Air Force Lt. Gen. Eric Fick, the F-35 program executive officer, told a hearing of the HASC Tactical Air and Land Forces panel on the Pentagon's fiscal 2022 request for fixed wing tactical and training aircraft.
The United Kingdom's Royal Air Force (RAF) plans to incorporate squadrons of "swarming drones" to help foil enemy air defenses.
Last year, the RAF gave its No. 216 Squadron the mission of testing drone swarm technology.
"With swarming drones and uncrewed combat aircraft, we are on the threshold of a change in air warfare as profound as the advent of the jet age," Air Chief Marshal Sir Mike Wigston, the chief of the U.K. air staff, told the Global Air Chiefs Conference in London on July 14. "Our drone test squadron, 216, has proven beyond doubt the disruptive and innovative utility of swarming drones under our Alvina program. Working with our defense science laboratory and specialist industry partners, I can say that we have exercised swarms of over 20 ultra-low cost drones, operating together against threat systems, to brilliant effect. We have been focused on confusing and overwhelming adversary air defenses, but we're already contemplating new, disruptive missions."
 
 
 
Gogo commercial aviation is now an Intelsat company. (Intelsat)
Intelsat is dropping the name Gogo from the Commercial Aviation division that it retired last year, the company announced July 13.
Intelsat announced the move to acquire Gogo's Commercial Aviation division in August 2020, and the $400 million cash deal closed in December 2020 after it was approved by Intelsat's bankruptcy court and creditors. The satellite operator is still undergoing Chapter 11 reorganization. Gogo is still a publicly traded company and is developing a 5G network for business aviation customers.
John Wade, former Gogo president of Commercial Aviation, continues to lead Intelsat's Commercial Aviation business division as president.
"Our company is known for its flexibility and commitment to exceptional customer service, and we're always innovating new models aimed at helping airlines identify the right distribution strategy to meet their unique needs," Wade commented. "We do more than talk a good game; Intelsat's superior customer experience is backed by meaningful and easy-to-understand SLAs [service level agreements] that commercial airlines can trust to meet their passenger experience needs."
 
Panasonic Avionics Corporation (Panasonic Avionics) has completed the latest phase in its continuing investment in in-flight connectivity with the activation of extreme high throughput (XTS) satellite coverage over China and the Asia Pacific region, according to a July 13 press release
The beam over Asia Pacific from APSTAR 6D, Panasonic Avionics' first XTS satellite, has gone live through teleports in Beijing, Kuala Lumpur, Hong Kong, and Perth. This will enable airlines based in the region and others flying over it to benefit from its enhanced satellite capacity.
APSTAR 6D went into its first stages of operation in early 2021 and is now providing airlines flying across Asia Pacific with multiple gigahertz of new Ku-band capacity over China, including high-density air traffic routes across East Asia using XTS spot beams. APSTAR delivers 90 beams across the whole region, and 50 Gbps in capacity.
 
 
Wisk Aero filed a new brief in its ongoing legal fight with Archer Aviation in which Wisk is accusing Archer of stealing Wisk's proprietary intellectual property. The new brief, which was filed on July 14, claims to have new information concerning Archer's alleged use of Wisk's trade secrets and that an Archer engineer pleaded the fifth amendment.
"The Archer engineering documentation is stunning in its reliance on Wisk's trade secrets," the brief states. "Archer concluded in 2019 that its efforts to date were not viable and that it would have to 'start over.' So in December 2019 and January 2020, Archer recruited close to a dozen Wisk employees … in just seven weeks Archer … not only settled on a final aircraft configuration but also laid out full conceptual designs of all supporting systems. … The design was called 'cora + tilt' – 'Cora' being a reference to Wisk's well publicized, fifth-generation aircraft."
Archer responded in a statement calling Wisk's filing "a desperate attempt to deflect attention away from its own misconduct and the material falsehoods at the heart of its lawsuit." The company also claims that the lawsuit was not brought on a good faith basis and is only meant to limit Archer's success.
"In its filing today, Wisk has thrown everything and anything against the wall in the hopes that something will stick," Archer said in a statement. "These new claims, like those that came before, lack any factual basis and rely on wild speculation and innuendo."
 
 
 
The investment will fund Project Resilience, which aims to develop the technologies of tomorrow. (CAE)
CAE committed to investing C$1 billion over the next five years to fund innovation including digitally immersive solutions, artificial intelligence, advanced air mobility, and green lift aircraft technologies, according to a July 15 release.
The investment will fund Project Resilience, which aims to develop the technologies of tomorrow, according to the release.
"CAE is launching a major five-year Research and Development investment program which will reinforce CAE's position as a global technology leader, create high-value jobs and collaborations, and contribute to a greener, safer, and more inclusive world," Marc Parent, CAE's President and Chief Executive Officer, said in a statement. "CAE is a Canadian innovation powerhouse, and our Research and Development will allow us to reinforce our leadership in training by creating digitally immersive solutions across many sectors and markets to make the world a safer place. The project will also allow us to expand into exciting new markets such as advanced air mobility, green light aircraft technologies and next generation healthcare equipment and services. We thank the government of Canada and the government of Quebec who will be partnering with us to open up these new markets for CAE and Quebec and Canada."
The Government of Canada and the Government of Quebec will also be investing a total of C$340 million in these initiatives, according to the release.
 
Air taxi companies are calling on Congress to include eligibility for electric aircraft charging infrastructure in the bipartisan infrastructure bill currently being negotiated by Congress and the White House.
In a July 13 letter addressed to Chuck Schumer, Nancy Pelosi, Mitch McConnell, and Kevin McCarthy, 19 companies asked for consideration as negotiations of the bill progress.
"Both Congress and the Administration correctly recognized the need to invest in electric vehicle charging infrastructure to reduce transportation emissions and improve mobility," the letter states. "Many communities, airports and companies plan to incorporate electric aircraft as part of their green transportation strategies. We, therefore, respectfully request that infrastructure legislation include eligibility for the deployment of electric aircraft charging infrastructure."
The companies who signed onto the letter include Joby Aviation, Lilium Aviation, AECOM, Ampaire, Archer, Beta Technologies, Bye Aerospace, Ferrovial Vertiports, Five Alpha, Eviation, Eve Urban Air Mobility, MagniX, Overair, Pipistrel, Skyports, Tavistock Development Company, the Urban Air Mobility Division of Hyundai Motor Group, Vanasse Hangen Brustlin, and Wisk Aero.
 
Droniq GmbH, a drone integration company, and DFS are creating an unmanned traffic system for drones, U-Space Sandbox, in Germany's Port of Hamburg, according to a July 15 release.
"In the future, U-Space will also allow the full potential of drones to be exploited in urban areas within an established framework," Droniq CEO Jan-Eric Putze said in a statement. "For unmanned aerial transport, this is a milestone. We are proud to show for the first time what this future can look like."
The traffic within U-Space Sandbox will be coordinated by a U-Space Service Provider (USSP), which will be conducted by Droniq, according to the release. DFS will provide Droniq with relevant airspace and air traffic data functioning as the Single Common Information Service Provider (SCISP).
"Our drone traffic systems puts us in an excellent position internationally, providing a solid foundation for the integration of drone airspace. In this way, we are enabling fast and uncomplicated drone operations. This is an important step towards digital aviation, combined with a proven safety standard," Friedrich-Wilhelm Menge, Managing Director Technology at DFS, said in a statement.
Demonstrations for this technology will take place in the fourth quarter, according to the release.
 
 
 
Mr. Sunil Bharti Mittal (Bharti Enterprises)
One of India's most successful and iconic business leaders is speaking at the SATELLITE 2021 conference in September. Sunil Bharti Mittal, the founder and chairman of Bharti Enterprises, and now Executive Chairman of OneWeb following a massive $500 million investment into the operator, will deliver SATELLITE 2021's opening keynote address on Wednesday, September 8th at 8:30am EDT at the Gaylord National Convention Center in National Harbor, Maryland.