Cruise ship passengers that test positive for Covid-19 are not just left behind at the nearest port. In fact, Royal Caribbean takes the health and safety of passengers, crew members, and the communities their ships visit seriously enough to hire private transportation home.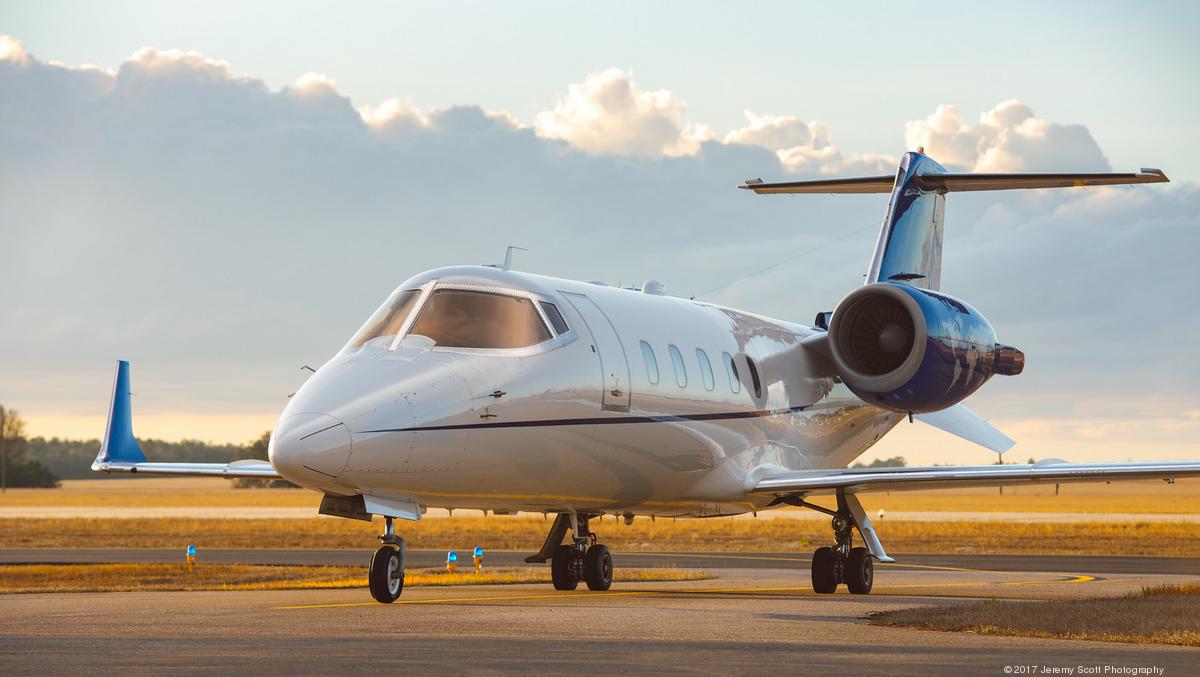 Unlike other industries that have had little to no government regulations regarding their Covid-19 response and protocols, the cruise industry has been held to a much higher standard with requirements and oversight.
Exemplifying the cruise industry's commitment to the welfare of its guests is the fact anyone that has tested positive for Covid during the course of a cruise has been flown home in a private jet.
Considering the expense and logistics involved in flying anyone home at the last minute on private transportation, the fact Royal Caribbean is using private jets and limousines for those afflicted with Covid is rather impressive.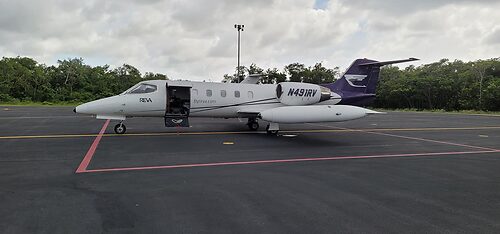 Royal Caribbean says vaccinated guests and children not yet eligible to be vaccinated who book a cruise sailing on or before October 31, 2021 will have the following Covid-19 Assistance at no extra charge.
Unvaccinated guests age 12 and older sailing from Florida homeports who booked prior to March 19, 2021 or after June 28, 2021 will not be subject to this Covid-19 Assistance, and must provide proof of travel insurance as outlined in prior to boarding.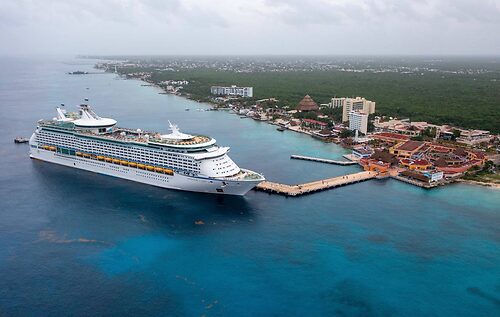 Two RoyalCaribbeanBlog readers recently had the unfortunate opportunity to be flown home during their cruise due to Covid.  
Daniel was on Adventure of the Seas in June when towards the end of his cruise, he tested positive for Covid during a routine Covid test for all passengers. Everyone else in his traveling party tested negative.
Daniel was fully vaccinated and followed protocols, but unfortunately had to end his cruise early when he tested positive.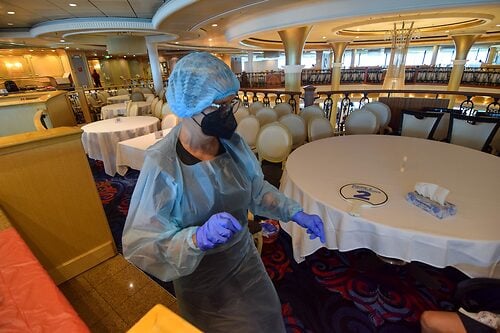 Daniel said a half hour or so after taking the test, crew members approached him on the pool deck and informed him he needed to quarantine in his room due to the positive test.
After the second test came back positive, he put on a hazmat suit and was brought to the ship's medical center to get bloodwork, urinalysis, and chest x-ray.
"The care was lovely and touching since I was scared, anxious, etc," he recalls.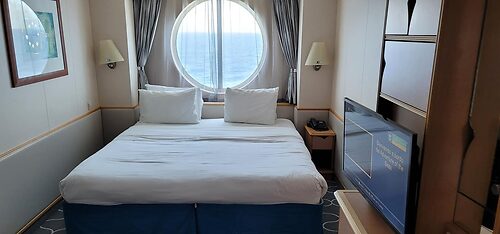 After that he was quarantined in an oceanview stateroom and supplied with water, cleaning supplies, and unlimited room service.
He and his family were disembarked in Cozumel, where Royal Caribbean arranged for an ambulance to the airport, a private jet ambulance home and a limo van waiting for him in Tampa International Airport.
"Wonderful care and service from the flight crew," David said of getting home. "Royal Caribbean was amazing how they handled this nerve wracking experience."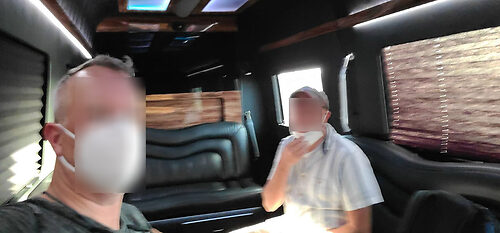 Another RoyalCaribbeanBlog reader, smokeybandit, was on Adventure of the Seas more recently, and through contact tracing, his son was identified as a close contact of someone who tested positive on the ship.
He shared the experience on the RoyalCaribbeanBlog message boards.
"We never really asked for details on when or what they defined as a close contact since I figured we'd never get that detail as I'm sure they'd cite privacy.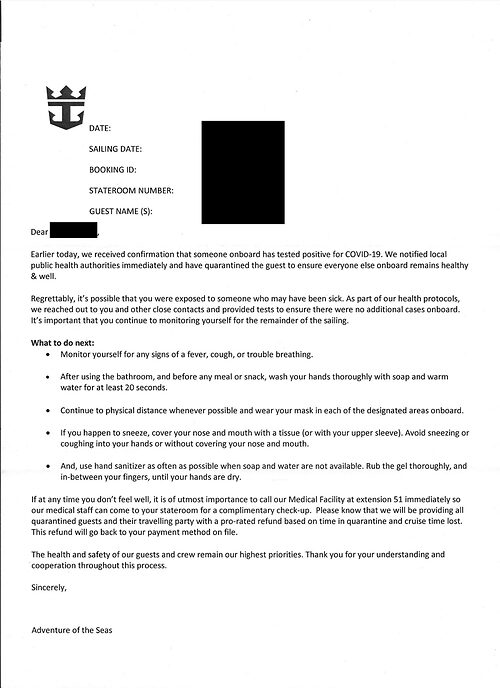 Like Daniel, smokeybandit and his family were quarantined initially while another PCR test was administered. Just like Daniel, they were given complimentary room service, wifi, movies, etc.
Smokeybandit's family was taken off the ship in Nassau and boarded a limo van, where they were driven to the plane and flew directly home. 
His family boarded a 6 passenger Learjet that can convert to an air ambulance.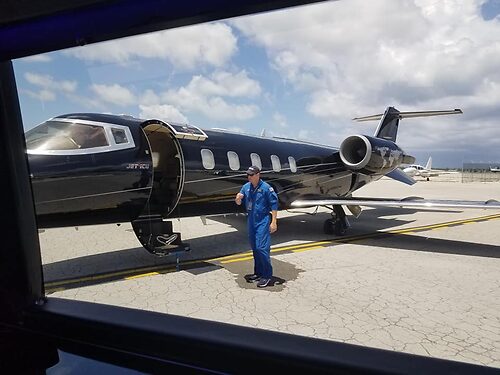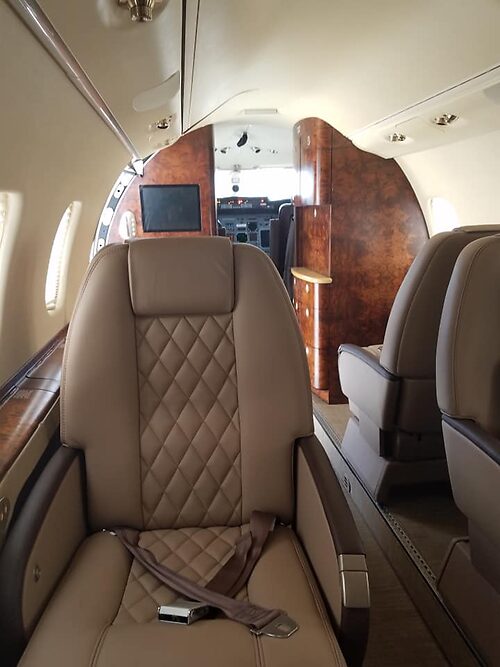 Once they arrived home, a town car was waiting for his family to take them home.
Smokeybandit indicated that the transportation home was covered by Royal Caribbean, although he did have his own travel insurance.
View the discussion thread.
Have our travel agency partner get you a free quote for a Royal Caribbean cruise
Like what you see? With your support, we can create more exciting content and share with everyone!
Become an Insider
Started in 2010, Royal Caribbean Blog offers daily coverage of news and information related to the Royal Caribbean cruise line along with other relevant topics of cruising, such as entertainment, news, photo updates and more.
Our goal has been to provide our readers with expansive coverage of all aspects of the Royal Caribbean experience.
Whether you cruise multiple times per year or you're new to cruising, the goal of Royal Caribbean Blog is for it to be a useful resource for keeping up to date with what's new and exciting with Royal Caribbean.
 
Privacy Policy
© 2010–2021 Regal Sea Media LLC. All rights reserved.
The material on this site may not be reproduced, distributed, transmitted, cached, or otherwise used, except with the prior written permission of Royal Caribbean Blog.