by Gary Leff on January 16, 2023
Star Alliance member ANA, a United Airlines partner, has offered one of the world's best first class products for a long time – and it has kept getting better. Often underrated compared to Emirates, Air France and others, their new "The Suite" seat is outstanding; service is among the best in the world albeit tending towards Japanese formality; and the catering truly hard to beat, if not as varied as it once was.


First class award seats went from almost always available to difficult to get when they moved from 12 SuperStyle seats to 8 seats in New First. There have been three new primary first class seats since my last SuperStyle fully open lie flat trip in 2006.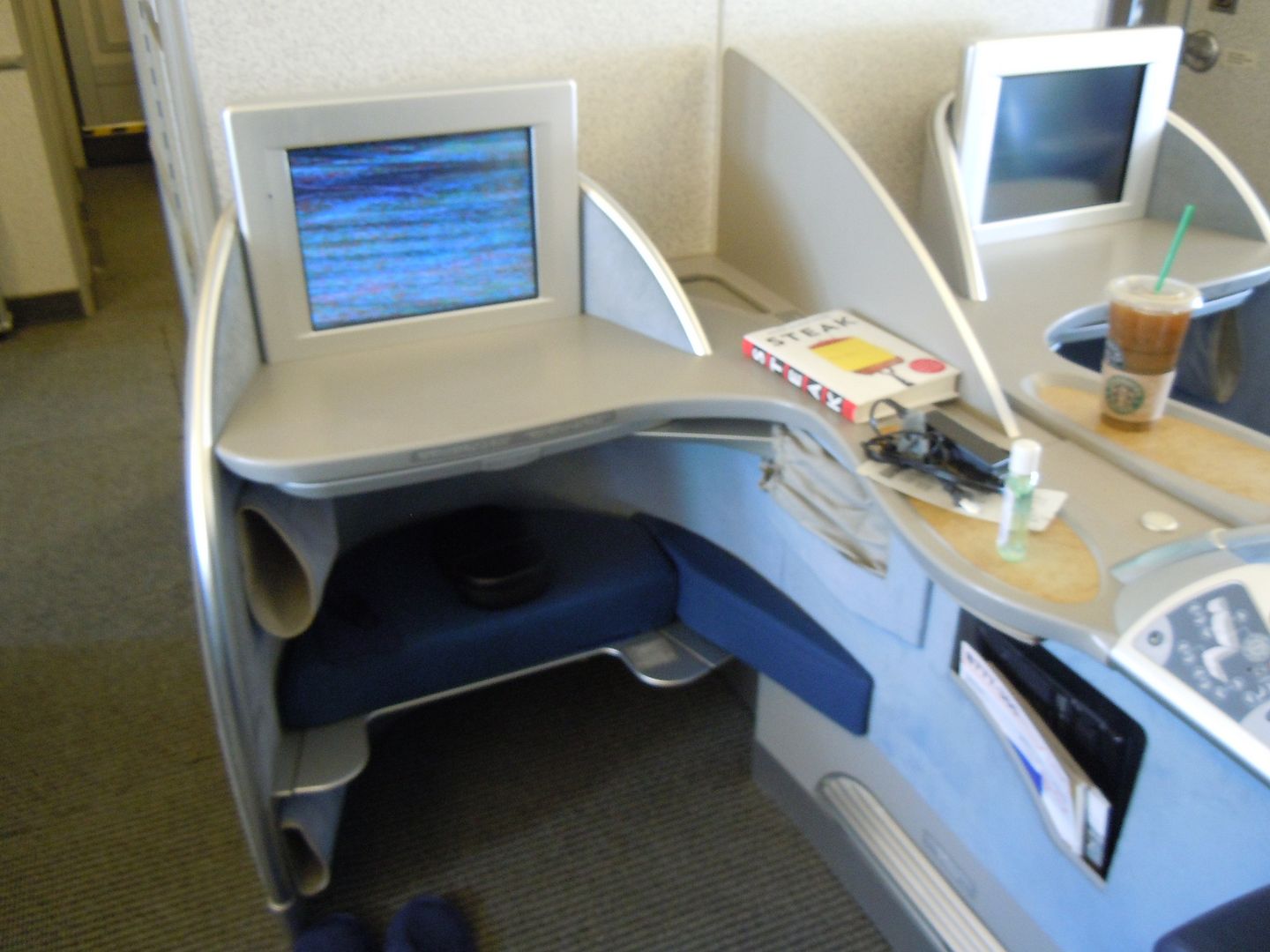 Historically first class awards have been tough to get in summer, easy to get in winter. And first class awards have been harder from the West Coast than the East Coast. Chicago and Houston flights have been easier still than New York, and Washington Dulles has moved back and forth in degree of difficulty.
Since the start of the pandemic the trend has been to release only a single first class award seat in advance, though close-in availability has been much better.
Now we're seeing a huge resurgence of travel in and out of Japan, and that's made award seats difficult to get. Harder still is premium cabin award space between Japan and the rest of Asia which has opened more recently than the United States. High demand has led the airline to be conservative about releasing award space, and of course schedules haven't fully recovered. Projections of demand exceed supply, even if that doesn't always wind up being the case on a given flight.
First class awards are even harder as the number of routes with first class has dwindled. It's still available on New York and Chicago routes. However it's gone from Washington Dulles. Los Angeles is switching to Boeing 787-9 service with business as the top cabin in a couple of months. And already we've seen aircraft without first class servicing San Francisco; Seattle; San Jose; and Houston (the last trip I took in ANA first class was in and out of Houston before the pandemic).
In terms of U.S. service, ANA does serve Tokyo Narita and Haneda – Honolulu, the former with an Airbus A380 that offers first class, though that's not a route I generally see first class award space on.
ANA awards have long been the single best use of Virgin Atlantic miles, one of the opportunities that takes that currency from being the world's least valuable to one offering some of the best sweet spots. And their business class awards are still an incredible value. But if you're looking for multiple first class awards on ANA it's increasingly become a unicorn if trying to book in advance.
You need to search New York JFK and Chicago O'Hare – Chicago especially – and do so aggressively. And we need to hope that as travel normalizes, first class remains on these routes, and available reverts to pre-pandemic patterns as well.
12 Comments
Gary Leff is one of the foremost experts in the field of miles, points, and frequent business travel – a topic he has covered since 2002. Co-founder of frequent flyer community InsideFlyer.com, emcee of the Freddie Awards, and named one of the "World's Top Travel Experts" by Conde' Nast Traveler (2010-Present) Gary has been a guest on most major news media, profiled in several top print publications, and published broadly on the topic of consumer loyalty. More About Gary »
More articles by Gary Leff »
@Gary – I'd love to see the old Super Suite report for old time's sake, but it seems that there's no photos on it anymore! Any chance that can be fixed?
Not sure where you are finding availability from ORD that isn't close to departure.
@Keith – occasionally for one seat, not right now, historically it has been good and simply suggest hoping it returns to form
@Dan – hmm, i only seem to still have some of those April 2006 photos


Not sure why the fascination w first class in long haul going away. Business is fine for all commercial aircraft and is better than "First Class" was 20 years ago. Business, Premium Economy and Coach are basically the First, Business and Coach of years past. That is the best overall product offering for all airlines from a financial standpoint. If you want something beyond Business fly private – easy answer.
Had two first awards in May 2020. Rebooked to two business seats in May 2021. Haven't found anything since.
It's not just the premium cabin. I've been checking Jan 2024 in the last couple days, there are barely any seats from NYC to TYO, even in economy.
That being said, booking economy thru ANA award right now is very unwise choice — last time I checked, surcharge is about 10,000 YEN. With the current exchange rate, it's over $700 dollars. Cash ticket can be found at around $1500. You really aren't saving much if your credit card lets you book with points (unlike late 2021, when a cash econ ticket went as high as $1900 and the surcharge was under $300).
It's not just first class. ANA is usually only offering 1 biz class tickets. And with Virgin only enabling you to book ANA from 331 days, booking them through ANA direct or someone such Air Canada becomes the only real way to get a ticket, as they're all gone if you wait until 331 days out. In a similar way, I've noticed JAL only releasing a single first class ticket too.
ANA has completely dropped the ball on cistomer service. They cannot ever be reached by phone, they no longer have any walk in offices and there is no other way to reach them. If you need a change, the website works only sometimes. In my case, it did not work at all. So, I have to flush the money down the toilet. A once great airline, reduced in stature over hunger for more profit. Shame on them.
I can't even find non-waitlisted BUSINESS class availability through ANA from Honolulu for the rest of 2023. And almost the same for just premium economy.
I feel like it will remain this way a minimum until revenge travel has been tampered down a bit.
Thanks for the post, Gary. I've been desperately waiting for ANA to publish a new schedule that includes F class from LAX after March. Those hopes are fading. My bigger question is what's going on with all their 777300ERs? I scraped all the routes that (pre-pandemic) had F class and from March '23 I only see four routes flying that aircraft:
-JFKHND (New F class)
-LHRHND (New F class)
-ORDNRT (Old F class)
-ORDHND (Old F class)
(No first class at all for LAX, SFO, FRA, IAH, IAD)
This means that they've scheduled only eight 777300ERs (four routes times two craft per route) through the end of the year. They have a total of 24 of that craft…where are the other 16 of them? Flying other routes not listed above? Or, gasp, in the desert?
So sad. I love ANA F. Hope it comes back to LAX.
I knew in 2021 that that would likely be the only chance to ever again get 2 F seats w/ VS miles jfk-hnd and back and so far that seems to have been the right instinct.
JAL on the other hand is releasing lots of space close in which is surprising to me.
Your email address will not be published. Required fields are marked *







document.getElementById( "ak_js_1" ).setAttribute( "value", ( new Date() ).getTime() );
Here's a link to our Advertiser Disclosure

Gary Leff is one of the foremost experts in the field of miles, points, and frequent business travel — a topic he has covered since 2002.
Co-founder of frequent flyer community InsideFlyer.com, emcee of the Freddie Awards, and named one of the "World's Top Travel Experts" by Conde' Nast Traveler (2010-Present) Gary has been a guest on most major news media, profiled in several top print publications, and published broadly on the topic of consumer loyalty. More About Gary »
View from the Wing is a project of Miles and Points Consulting, LLC. This site is for entertainment purpose only. The owner of this site is not an investment advisor, financial planner, nor legal or tax professional and articles here are of an opinion and general nature and should not be relied upon for individual circumstances.
Advertiser Disclosure: Many (but not all) of the credit card offers on the site are from banks from which we receive compensation if you are approved. Compensation does not impact the placement of cards in content. Banner advertising, in contrast, is paid for by advertisers (we do not directly control the banner advertising on this blog).
I don't include all US credit card offers available on this site. Instead, I write primarily about cards which earn airline miles, hotel points, and some cash back (or have points that can be converted into the same).
Editorial Note: The opinions, analyses, and evaluations here are mine and not provided by any bank including (but not limited to) American Express, Chase, Citibank, US Bank, Barclays or any other company. They have not reviewed, approved or endorsed what I have to say.
Comments made in response to posts are not provided or commissioned nor have they been reviewed, approved, or otherwise endorsed by any bank. It is not the responsibility of any advertiser to ensure that questions are answered.
© 2022 Miles and Points Consulting LLC
Privacy Policy | RSS